Call Now: 734-365-6075
Click Here to Book a Dumpster Online Now!
Are you in need of a roll-away dumpster rental designed for construction jobs? KDR Dumpster Rental now offers construction dumpsters to customers in Michigan. If you are a builder, you probably know the estimate of debris you produce, and often, it is vast piles. You don't want to take time away from your building project to clean the job site, load your truck and haul away debris. Rent a dumpster and load it up with the construction concrete on the fly. A construction dumpster is indispensable when you plan to fill up the dumpster and let the dumpster rental company dispose of the debris.
Why Hire Us For Your Construction Dumpsters?
Construction jobs are demanding. Additionally, it becomes more challenging when you have heavy debris in the mix. At KDR dumpster rental, we simplify construction projects, help builders save thousands of dollars and create more time for their projects. Here is how construction dumpsters can help:
First, construction dumpsters are reliable. With a roll-off construction dumpster, you can keep it onsite as you load all the construction waste. Then, simply call for dumpster removal when you are ready for pick up.

Second, a roll-off dumpster guarantees a safer construction site. Construction debris can be anything from sharp objects, heavy bricks, stones, and concrete to hazardous chemicals. These construction waste types can pose risks of accidents to you and the workers on the site.  For example, tripping, cuts, exposure, and other life-threatening hazards can happen. You can avoid risks by using KDR roll-off dumpsters to contain construction waste on the site as you generate more.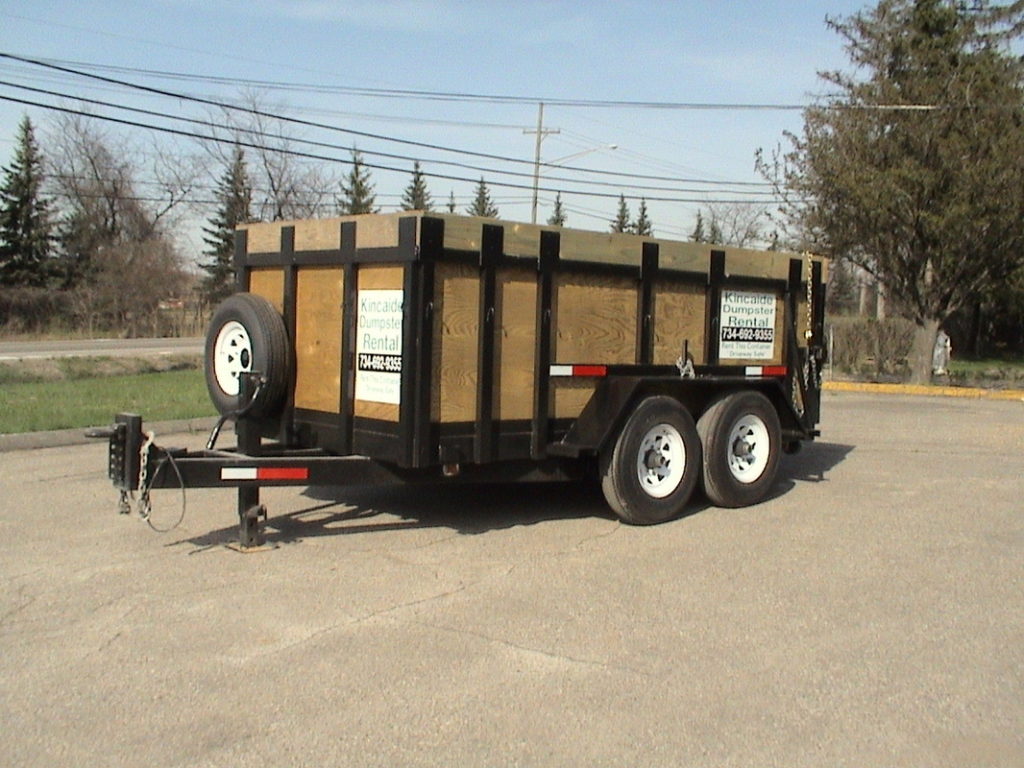 Third, construction dumpsters can hold thousands of pounds of construction junk. Regardless of the type of your construction job, the weight of the waste can escalate to thousands of pounds. Heavy construction garbage makes it a hassle. Specifically, if you are loading it in a small truck, you'll need multiple trips to the transfer facility. Unless you rent a roll-off dumpster, you will have a hard time cleaning out the job site.

Finally, dumpsters save you litigation risks. Proper construction waste management is one of the guidelines contractors and construction companies must follow. Doing construction jobs without an appropriate plan of disposal can attract hefty lawsuits. Using a dumpster rental will save you loads of trouble.
Supporting Small & Large Projects
Are you undertaking a small construction on your residential property? Perhaps you are doing a complete structure demolition? We have unique construction dumpsters for contractors in Michigan. Whether you need to discard a few tons of bathroom tiles or thousands of pounds of construction concrete, we have the best containers for the job. Hop on a call with our support representatives. We will analyze and discover a solution for your construction waste management.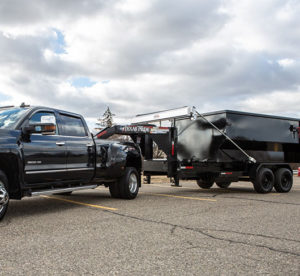 Customizable Construction Dumpsters in Michigan
Renting a construction dumpster only to end up with incompetent rental services is a nightmare no contractor would want to face. A delay in dumpster drop-off or pickup delays your project's progress. What's more, it can escalate pressure and stress levels. At KDR dumpster rental, we guarantee premier construction dumpster services in Southeast Michigan.
We are locally available. We have a broad inventory of different dumpster sizes. Additionally, we are open for business every day of the week. Enjoy swift dumpster rental services with our wide selection of containers. We offer a customizable construction dumpster at a competitively low fee no other roll-off rental can match. Whether you are a DIY-er doing a bathroom remodel, complete house restoration, or floor remodel, we have a dependable container to rent.
Are you wondering how we drop off construction dumpsters? Watch our dumpster delivery videos to have a glimpse of drivers' expert skills in maneuvering driveways and construction sites. Do you have questions about construction dumpsters or need a quote? Please give us a call to request a free customized project quote!