Call Now: 734-365-6075
Click Here to Book a Dumpster Online Now!
Are you in need of dumpsters for remodels or construction jobs? KDR Dumpster Rental now offers construction dumpsters to customers in Michigan. If you are a builder, you probably know the estimate of debris you produce, and often, it is vast piles. You don't want to take time away from your building project to clean the job site, load your truck and haul away debris. Rent a dumpster and load it up with the construction concrete on the fly. A construction dumpster is indispensable when you plan to fill up the dumpster and let the dumpster rental company dispose of the debris.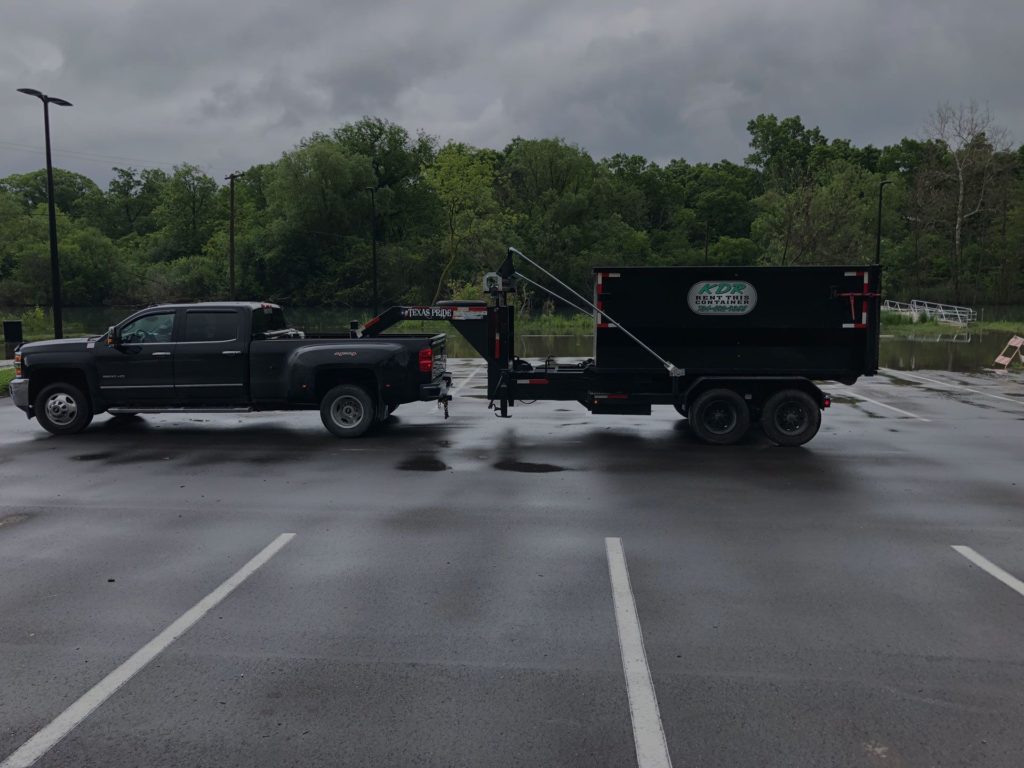 How Do I Get Dumpsters For Remodels to My House?
If you are planning to remodel a part or whole of your house, you might be wondering how you can get a dumpster for the house debris. First, consider a budget for dumpster rental. Home renovations can create tons of waste. This disqualifies you from using the regular trash receptacles. Next, create a budget for a roll-off that you can use to put any remodeling junk as long as they are not hazardous.
Choose the Best Company in the Business
Once you know your debris disposal needs and have a budget, give KDR dumpster rental a call. Or use our online services to reserve the right size dumpster or remodels. Our online system is a seamless three-step process that will take less of your time to get a quote or schedule a delivery of roll-off containers.
Relax as our crew gets to work to drop off the dumpsters at your house at the agreed time. Clean your job site as you go about with your remodel. Whether you are filling the dumpster with demolition or construction debris, there is no remodel that is too big or small. Make a quick call for dumpster pick-up when you finish pitching in all the trash.
The best rental for remodeling dumpsters.
At KDR dumpster rental, we make remodeling jobs easy and convenient. Whether you are undertaking restorations on private property or a commercial building, we focus on providing reliable roll-off bins for remodeling waste. Additionally, as an independent professional contractor, it is vital to hire an experienced dumpster rental to avoid delays and inconveniences.
We are the #1 rated dumpster rental that puts your remodeling job as a priority. With our flexible and customizable dumpster services in Michigan, you can personalize and streamline all your residential renovation projects with ease.
Dumpster Sizes for Every Project
Remember, some remodeling debris can be heavy and require a specific dumpster size to haul them away safely. We provide roll-offs that are 100% ideal for your unique renovation jobs. Whatever restoration junk disposal services you need, we are your best dumpster rental for remodeling jobs.
How Much is a Dumpster for Remodeling Projects?
Finally, the cost of dumpsters for remodels at KDR dumpster rental is reasonably low, and you only pay a flat-rate fee. You get free drop-off and pickup of your dumpster! Please consult with our personable dumpster rental crew in Michigan to get your rental services.