Click Here to Book a Dumpster Online Now!
Local Roll-Off Dumpster Rentals
Are you looking for the best-in-class roll-off dumpster services in Detroit, Michigan? At KDR Dumpster Rental, you get excellent roll-off dumpster services that align with your waste needs. We have products and services for our everyday customers in Detroit, from different container designs to various dumpster sizes. 
You don't have to choose between the residential-friendly and convenient roll-off dumpsters with our services because you get them all in one package. Whether you need hauling services for your businesses, residential or constructions, we offer you the best of both worlds regarding customer service and affordability. 
Unlike other rentals, here at KDR dumpster rental, we step in our customers' shoes and design custom dumpster services from our customers' point of view. 
If you are looking for a container rental company that steps up to the game even on short notice, then you are in the right place. With us, you can receive your dumpster services in the nick of time.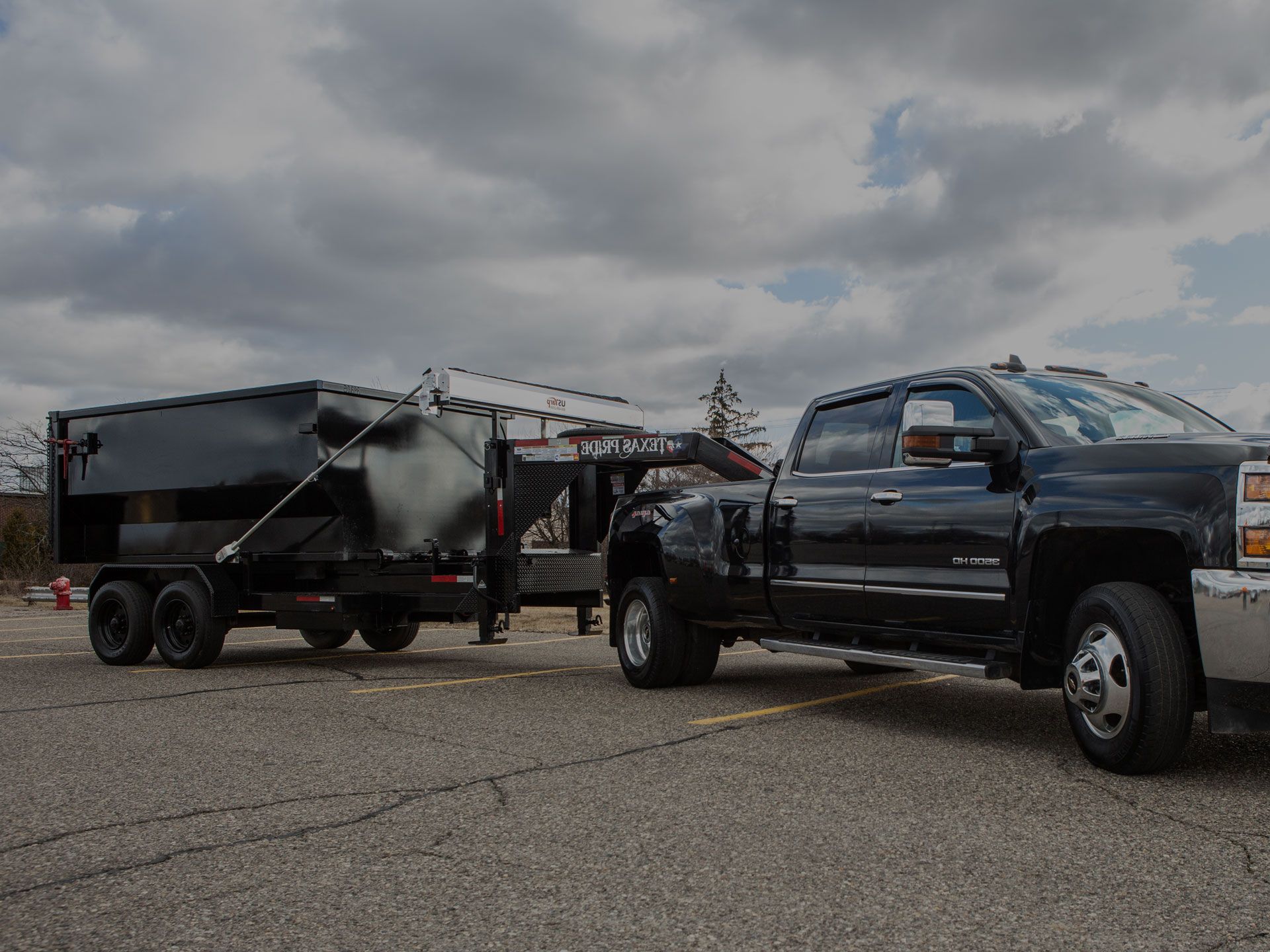 What is the Cost of Dumpster Services in Detroit?
You are probably wondering about the cost of dumpster rental services in Michigan. Like what is the price of a residential dumpster? How much will it cost to rent a 15-yard rubber wheel trailer?
Even though our roll-off dumpster service prices vary depending on your location, we strive to maintain competitively low costs across the board. That means for any rental you need, you can be sure to enjoy low flat rates on our roll-off dumpster services.
Things to note about roll-off dumpster prices variation are the weight of your garbage, location, disposal or landfill fees, rental period, and dumpster size you rent determine overall costs. 
Remember each dumpster, whether it is a rubber wheel or roll-off dumpster, there is acceptable tonnage, and if you exceed the maximum weight, you will have to pay a prorated fee per ton of debris.
Also, remember that you can predict your roll-off dumpster service costs. And you can do this by estimating the garbage, your rental time, dumpster size and type that you need, and if any, the permitting costs. Dumpster rental cost estimation helps you do a project that is on budget. The good thing is that at Dump A Box, we provide budget-friendly roll-off dumpster services.
Are there any Additional Fees?
Possibly. There are roll-off dumpster services overage fees, and you must ask your rental how those costs come into play when renting a dumpster. 
For example, you will hear about overweight dumpster fees. When the load tonnage is in excess, it means that you will pay for the weight difference. Another typical overage fee is the rental extension costs. For instance, your rental time is up, and you still need some more time to load all the trash into the dumpster. If you keep the dumpster for extra days, you will have to pay per day. And the additional days' fees vary from one Ohio dumpster rental to another. 
Overloading fee. There is a little bit of a gray area when you talk about overloading and overfilling a roll-off dumpster. Depending on the waste, you can exceed the dumpster's weight limit even without necessarily filling to the brim. 
Overfilling, on the other hand, is putting excess garbage that sticks out of the container-which can lead to being overweight. Luckily for you, KDR dumpster rentals feature an orange line policy. We have a clear and visible orange line on our dumpsters, so you know the dumpster fill level. 
Also, the line helps you know how much construction debris you've loaded into the container.
Home Renovation Dumpster Rentals in Michigan
Are you looking for dumpsters for remodeling in Michigan? KDR Dumpster Rental has got your back. Call us for second-to-none roll off dumpster services. Contact us today and receive a free quote!